---
Unfortunately the live streaming is currently switched off :(
We are working on a solution, but it will not be easy to solve!
---
Enter your email here to get updated information.
We fully respect the rules of data protection!
Bitte geben Sie hier Ihre Mailadresse ein, um aktuelle Informationen zu erhalten.
Selbstverständlich halten wir die DSGVO Richtlinien ein.
---
🎁*NEW WEBCAM STREAM AS CHRISTMAS PRESENT* 🎁
This video is NOT live unfortunately. We work on bringing it back live in 2019, but maybe we need ALL YOUR HELP! 👼
The quality depends on speed of your connection! Please click on the screen to start if not loading automatically!
---
🦌 Video of the reindeers 🦌
Please click on the screen to start or stop!
❄Outside Cam❄
no moving image currently
---
⛄ Santa Selection ⛄
See a nice selection of SantaVideos
Updated for Christmas 2018!!!
(please click on the screen to start)
Streams, photos and recording provided by different sources, e.g SantaClaus Office in Rovaniemi & Reindeercam.com & Youtube - Touristinfo Rovaniemi and others - Thank you!
---
🎆 Time for wishing lists 2019 🎆
Santa's important announcement:
Let me know your wishes for next christmas by email.
I also like to get handwritten wish lists of course - so ask your "computer" experts, if you need help!

The best from SANTA
---
Santa's christmas coin set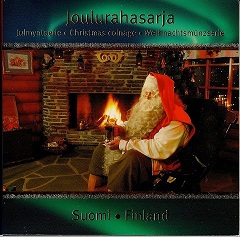 ---
SANTA is taking note of the new European Data rights and any time - any data related details will be handled according the official rules !
---
Contact details:
Frank Heilmann
Frankcom IT Service
Eichenring 3
94060 Pocking
Germany
[email protected]